Hello everyone! Today we want to share an incredible experience we have had recently. We are excited to tell you that we have attended the 36th Salón Gourmets, one of the most important events in the world of gastronomy. And we have done it with our full range of Onesimum.com products.
The Salón Gourmets is a fair held annually in Madrid, Spain. This event brings together the best gourmet food and beverage producers in the world, and Onesimum could not miss the event. At our stand, visitors could find a variety of products, from our extra virgin olive oils to our jams, cookies and preserves. All of them with a resounding success, which only reaffirms our commitment to quality and the search and development of new products.
Onesimum's booth stood out for its impeccable presentation and the quality of its products. Visitors had the opportunity to try each of our products, and the feedback we received was exceptional. It fills us with pride to know that our efforts to offer high quality products are appreciated and valued by so many people.
At the Salón Gourmets, we also had the opportunity to meet other producers and distributors from the world of gastronomy. We were delighted to share experiences and learn more about the gourmet world. In addition, the event was an opportunity to present our range of products to new customers and establish business relationships, some of them invaluable.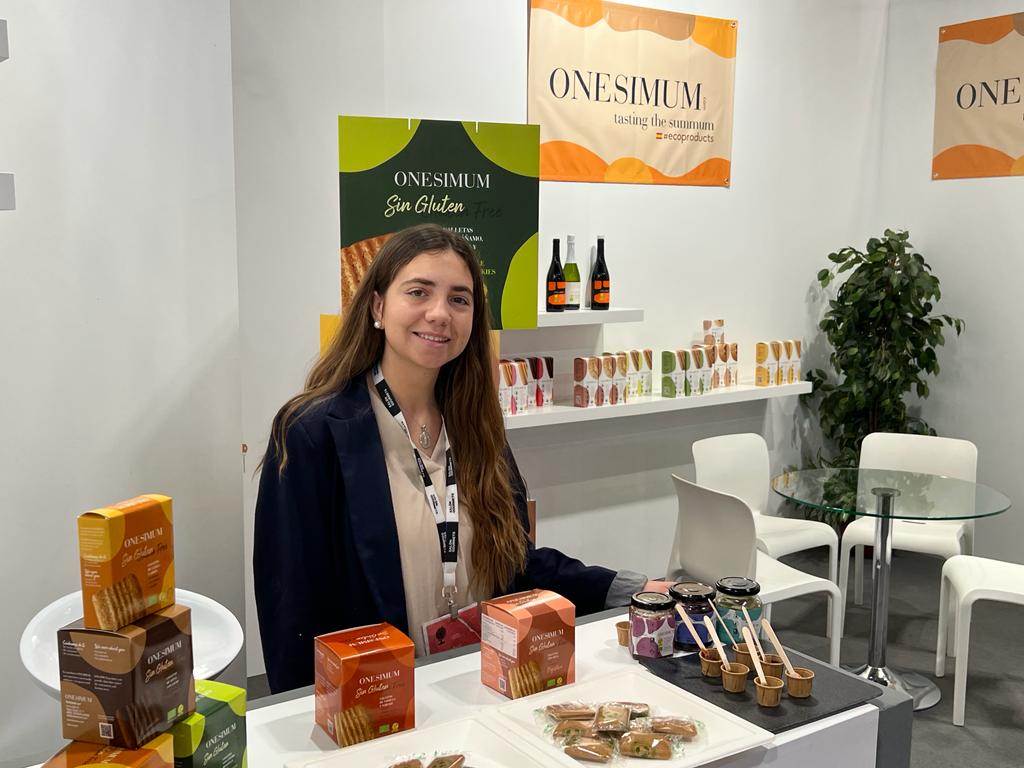 Attending Salón Gourmets has been an unforgettable experience for Onesimum. We are proud to have presented our range of products to such a wide and enthusiastic audience, and we hope to continue participating in similar events in the future. If you didn't have the opportunity to visit us at the Salón Gourmets, don't worry, you can find all our products at Onesimum.com with express shipping and available 24 hours a day, seven days a week. Thank you for continuing to support Onesimum!